Looking to grow your nonprofit and maximize your impact? Host a donor drive to find new donors, retain current donors and deepen relationships. If you have not checked out the data at the Fundraising Effectiveness Project, head there now and give it a read. It will be worth your time – we promise! The data reveals why it's important to run effective donor drives and donor retention campaigns to boost your overall financial health as a nonprofit.

Why are Donor Drives Important?

Acquiring new donors is a critical factor in sustaining your organization's health. From the latest Fundraising Effectiveness Survey, average donor retention rates are 45% and donor attrition rates averaged 55%. This means if you gain 100 new donors this year, more than half of them will not donate again. But the loss of donors doesn't stop there. When you extend the data beyond just new donors year over year, you'll paint a much more dramatic picture.

Overall, the Survey found that for every 100 donors gained, 99 were lost
It does not take a mathematician to look at that figure and realize that if your organization is not consistently bringing on new donors you will be out of business in no time.

The Key Elements of an Effective Donor Drive

The Right Data:
Most nonprofits utilize Google Analytics on their website to track what visitors are doing. However, most nonprofits also do not configure their accounts to take full advantage of the data they have. If you manage the Google Analytics account for any organization, you should do a quick review of the following:
Is ecommerce enabled and tracking revenue from your donations?

Are you tracking goals (like email signups or volunteer applications)?

If you use a 3rd party app like Raiser's Edge have you implemented cross domain tracking?

Have you filtered out domains to ensure you attributing conversions to the correct source?

Have you enabled remarketing to boost the performance of your ads campaigns?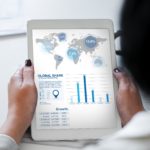 If you are like most organizations, you probably answered no to almost all of those questions. If you answered no to any of them, you are leaving money on the table.

Retarget New Users:
They always say first impressions are the most important, and this may be true. However, research shows that users need to see your message multiple times before they decide to act. Retarget your website visitors in several different ways:
Google AdWords

AdRoll

Facebook Custom Audiences

Email

Onsite Messaging
As potential donors become more engaged with your mission, serving up the right message at the right time is critical to helping donors develop brand trust and ultimately make a donation. If you need ideas on how to personalize your content and retarget new users, read our guide on account based marketing for nonprofits.

Personalize the Outreach:
In the nonprofit space we are very people focused.  We love the term personalization – it conjures images of doing business with a handshake and a smile. Building authentic and genuine relationships with the people around you. Personalization, however, extends way beyond the warm fuzzy feelings of friendship. It drives real world results particularly when it comes to donor acquisition. Consider for a moment the following statistics according to a study by Campaign Monitor:
Personalized email subject lines increase open rates by 26%

Segmented email campaigns saw a 760% increase in email revenue

74% of online consumers get frustrated with websites when content (e.g. offers, ads, and promotions) appear to have nothing to do with their interests
If something as simple as personalizing a subject line can improve responses 26%, imagine the impact of showing personalized dynamic content across your entire customer journey?

Unify the Journey Across Channels:
Connecting it all together is the most challenging part. You can easily personalize your email messaging, and even run retargeting campaigns based on how users interact with your website. The final piece of the puzzle is to include dynamic content to improve your onsite user experience.
This is where segmentation is key (remember segmentation generated a 760% increase in revenue). The first way to segment messaging across your website is to look at content affinity, if users spend all their time reading about volunteer opportunities, they are more likely to respond to a call for volunteers then they are for donations. Alternatively, if someone is reading your stories on personal fundraising campaigns, they maybe more likely to sign up for email guides on fundraising.
The next most powerful segment type is geotargeting. Users identify with causes that support their community. By using geotargeting (sometimes called geofencing) you can present yourself as the local organization to the people that are closest to you (literally). This type of segmentation is particularly useful when promoting local events.

Behavioral segmentation is the final type we will discuss today. This allows for targeting based on things such as the number of times visiting the website or visiting specific pages. This is ideal for excluding users that donated from seeing additional donation requests. It can also be used to target high intent users such as those that visited your donation page and never completed the donation form.
Once you're able to connect the dots and utilize website personalization in your donor drives, you'll find the options are endless. Connecting potential donors to the right message in real-time can create exponential increases in your response rates. According to the latest benchmark data "On average, 1.1 percent of visitors to a nonprofit website made a donation". This means over 98% of your website visitors are not making donations, how will you leverage website personalization to reach those 98%?

About the Author: 
Josh Kashorek is the Digital Growth Strategist at Journity. His superpower is the ability to convert data into high performance marketing campaigns. When he is not scouring spreadsheets and graphs for the next campaign, he likes to get outdoors and spend time with his wife and kids.